ABOUT COACH JOSH, THE MUSCLE MESMERIZER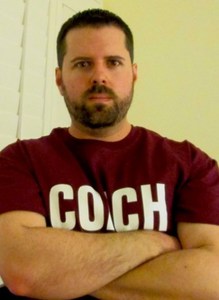 Coach Josh has been hypnotizing men for muscle motivation, as well as in other areas, for many years on a recreational basis. After graduating college with honors, he worked a full-time job for over ten years before resigning in late 2013 to focus on his passions and dreams. One of those passions is muscle, and one of those dreams was this site.
Some of the file ideas have come from hypnosis subjects Coach Josh has worked with, including "Future You as Coach" and "Hungry for Muscle," while files such as the visualization training series were developed based on routines from an experienced personal trainer. Though his files are meant for motivational and entertainment purposes, Coach Josh hopes he succeeds in using hypnosis to help "coach" you towards meeting your goals.
Whether you seek hypnosis to gain muscle, hypnosis for bodybuilding goals, hypnosis to lose weight, or any other fitness and nutrition goal, Coach Josh hopes he can help you with his current and upcoming files, by incorporating related products onto this site, and with motivational photos and helpful advice in the blog and social media. The Muscle Mesmerizer is looking forward to seeing your body transformation and those before and after photos!
E-mail Coach Josh at
musclemesmerizer@gmail.com
.
---